There's something a little ironic about using social media influencers to encourage people to get off their smartphones and tablets. But that was the retail marketing advice we gave our client Smiggle for its #SwapTheScreen campaign.
Smiggle, the world's most colourful and exciting stationery brand, had its own unique take on Screen-Free Week, an initiative that aims to get kids' brains active away from televisions, games consoles and touchscreens.
We advised Smiggle not to say "get your kids off the screens" – as a brand with a focus on customers aged five to 12, Smiggle understands the tantrums that could cause. Instead, we advised the marketing message said: "Swap it."
The idea was for parents to get their kids doing something creative for half an hour, that as long as children are away from their screens, it's a good thing.
Smiggle's experts devised a series of arty activities that were – like the company's motto – halfway between a smile and a giggle. And they teamed up with social media influencers to come up with more ideas to get kids creating.
Of course, it's not the children that Smiggle had to activate in this campaign – it was the parents. (No child will willingly prise themselves of an iPad – at least, not until they have watched everything on YouTube.)
This is where knowing the value of an engaged audience is essential. Our retail marketing advice was to target bloggers and social media influencers who post about parenting. Influencer marketing delivers followers on Twitter, Instagram and Facebook who are actively looking for hints and tips about what to do with their children.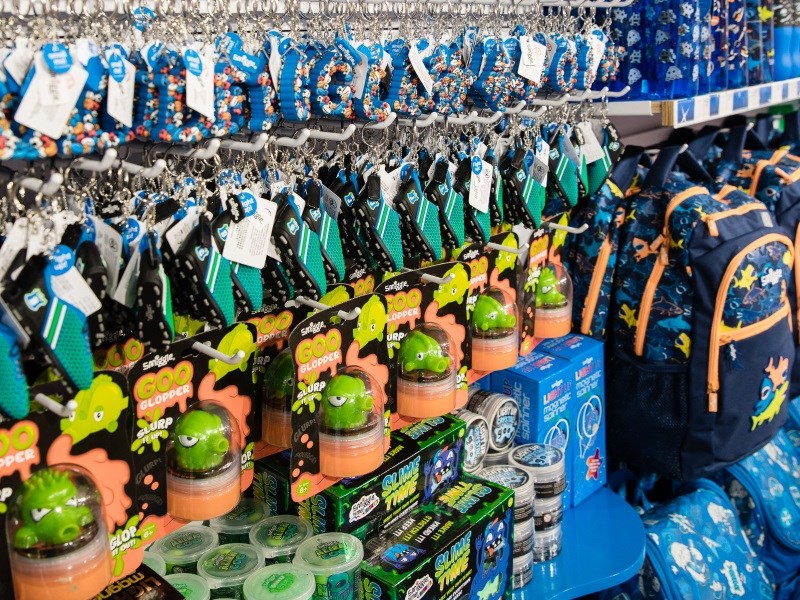 We have spent years cultivating a group of trusted social influencers for retail PR campaigns such as this one. Building up that group has been a long-term strategy. It has been carefully researched online to get to the bloggers with the best reach in the appropriate sectors of the market. We laboriously analysed their traffic and followings. Recommendations from social influencers we had built solid relationships led us to others who we put through the same rigorous process.
Among our prized influencer marketing contacts were trusted bloggers with children bang-on the target age for Smiggle's products. Our retail PR advice for the #SwapTheScreen campaign was to carefully target relevant individuals with engaged followings – and every one of them came back and agreed.
They had bought into the idea because their kids loved the brand. And their engagement in Smiggle's message, products and support from leading paediatric media medic, Doctor Ranj, allowed us to reach 367,862 people to deliver a key marketing message.
Ideally, the chain was looking for mums and dads to drop into one of its stores and pick up some arts and crafts gear, a game, or a gadget or gizmo to get the fun going. But Smiggle also saw the value in raising its brand profile – the company only arrived in the UK from Australia in 2014 and already has more than 130 stores – and this retail marketing initiative demonstrates its sense of corporate social responsibility.
After all, leading paediatricians have warned that children come to school unable to hold a pencil because they've only ever coloured in on an iPad app. And schools watchdog Ofsted last year ordered teachers to teach new-starts how to hold a pencil because the number who couldn't do that was rising.
Most of all, though, it was about helping children to have fun. And who better to do that than a brand whose name merges smile and giggle?
 We are the retail marketing experts. Contact us now on 0800 612 9890.